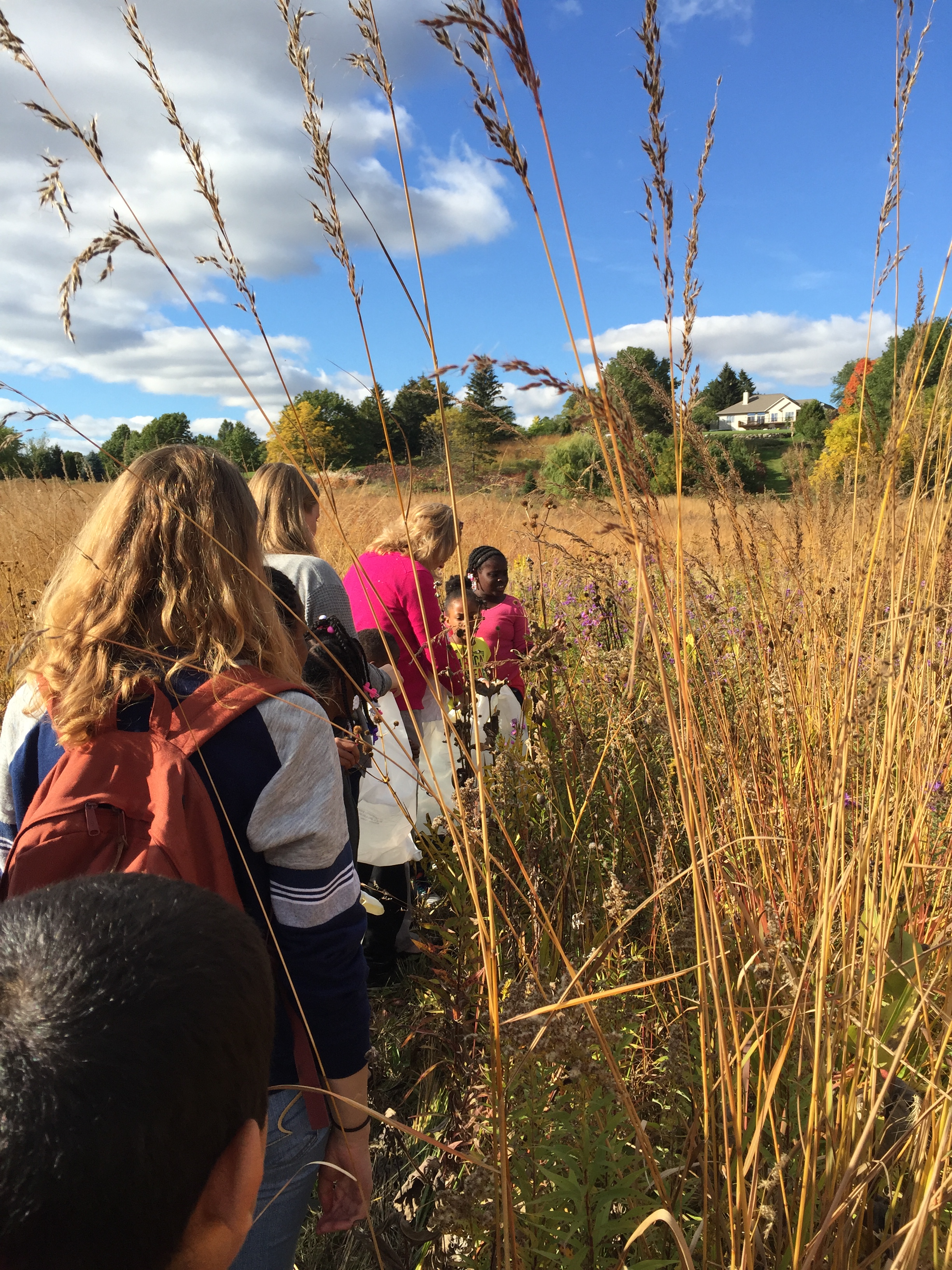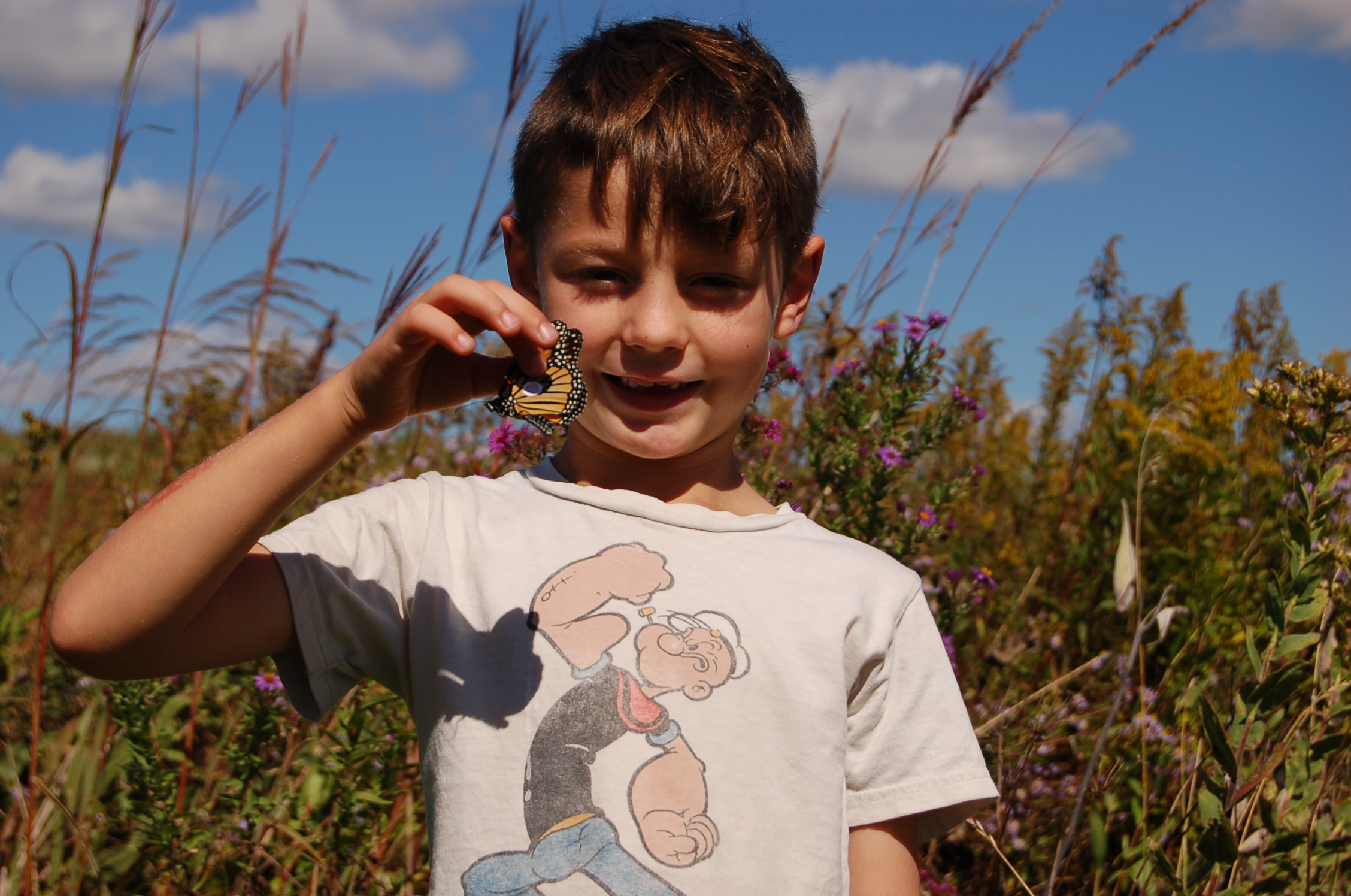 When our education team puts a pair of binoculars in the hands of a curious kid, a whole new world comes into view.
Sharing our love of birds and nature with kids ensures that Wisconsin's future generations will love and cherish the natural world. Madison Audubon's education team is dedicated to sharing the joy of birds and nature with kids all over our ten-county service area. From rural schools to urban community centers, our education programs reach far and wide to inspire the next generation of environmental stewards through hands-on field trips, science inquiry, nature art, and more. You too can instill a love of Wisconsin's natural heritage in young minds by connecting with our education program.
Why Nature-based Education?
Today's kids spend as little as thirty minutes outside each day, and almost seven hours in front of computer, smartphone, or television screens. Yet research shows that being outside is essential to kids' healthy development.
A key component of our mission at Madison Audubon is to get more kids outside, where they can have FUN engaging with and learning about our natural world. Whether it is in their own neighborhood, at a nearby park, or at one of our two wildlife sanctuaries, we take kids outside where they can explore, investigate, and discover new things about themselves and the world they inhabit.
Here's why we think nature-based education is vitally important:
It WORKS: Studies document increased school performance, better student attitudes, and improved behavior among students who participate in outdoor education. Nature-based education is relevant, hands-on, and experiential.

It's HEALTHY: Students increase their physical activity level, and being outside enhances mental and social health. Studies show that access to nature can decrease symptoms of ADHD.

It's FUN: Learning about nature is a change of pace from typical classroom learning. Research indicated increased student enthusiasm for learning outdoors - and we see it all the time during our school and community center programs!

It CONNECTS: Kids who feel connected to the natural world feel more connected to their peers, families, and communities. Through connection to place, students develop stronger civic engagement skills. Outdoor and nature-based education is helping to build the next generation of environmental stewards.
*Research cited from the University of Wisconsin-Steven's Point's outdoor education research summary
Our WORK
SCHOOL PARTNERSHIPS
Since 2013, Madison Audubon has partnered with over 24 area schools to provide nature-based education through field trips, ongoing curriculum development and teaching, and in-school instruction. All of our programming is FREE for our partners, thanks to the generous support of our donors like you!
GRANT-FUNDED FIELD TRIPS: Madison Audubon provides FREE, customized outdoor trips for Madison-area students to local county parks to learn about a variety of science topics. Contact our educators today if you're interested in learning more about how you can get your classroom outside this year (carolyn.byers@madisonaudubon.org).

CLIMATE CHANGE & BIRDS: Madison Audubon educators developed a semester-long, hands-on curriculum for elementary and middle school students to gain insight on climate change through learning about local birds

CUSTOMIZED EDUCATION PROGRAMS: Madison Audubon educators work with teachers of all grade levels to provide engaging lessons and activities that are standards-based, and relevant to each classroom's curriculum. This could mean a one-time classroom visit, a partnership that spans a school year, or anything in between.
AFTER SCHOOL PROGRAMS at COMMUNITY CENTERS
Our ongoing partnerships with local community centers offer many local students in urban and low-income neighborhoods the opportunity to engage with nature on a regular basis. Our after school curriculum is available on our RESOURCES FOR EDUCATORS page.
Would you like us to partner with your community center in the future? Send an email to our Director of Education, Carolyn Byers (carolyn.byers@madisonaudubon.org).
FREE RESOURCES FOR EDUCATORS & PARENTS
Madison Audubon wants nature-based education to be accessible for ALL kids - which is why our curriculum is available for FREE to all educators and parents.
Visit our RESOURCES FOR EDUCATORS PAGE to find curricula, games, and hands-on activities you can download, print, and teach

Find out more about our LESSON KIT LIBRARY that includes kits and activities you can check out from our Madison office, including binoculars, scat and track models, and more.
All possible, because of our Funders
We are able to bring nature to the kids who need it most because of generous donations from community partners, foundations, and our members.
Thank you